What's Included in the Full Report?
Trends & Observations: ACC RSA Program Programmatic Support (PPS) (2016)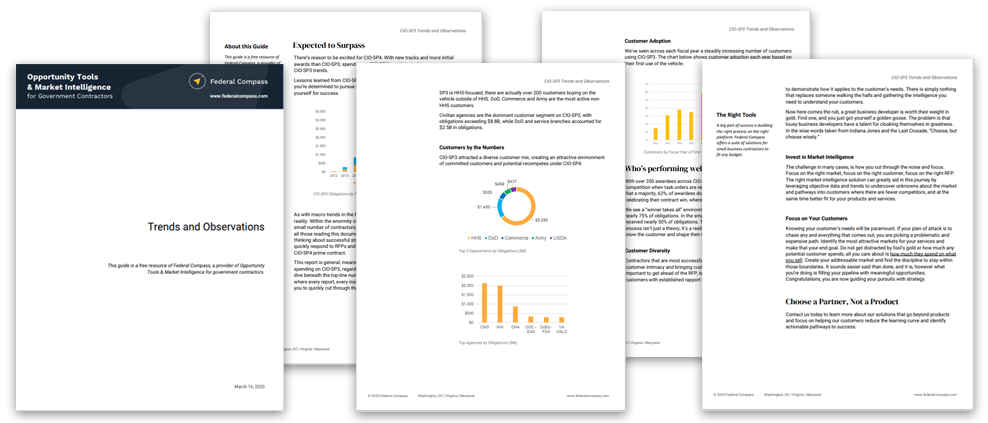 The full contract vehicle assessment includes:
Preference Program Trends

Set Aside Preference

Key Buyers

Buying Trends & Activity

Funding Account Health

Task Order Activity

Small Business Trends

Contractor Performance

Potential Recompete Opportunities
If you do business with the Federal Government, you need Federal Compass.
We are a public sector market intelligence and solutions platform for government contracting.