The Federal government has become one of the largest incubators for small businesses. A reliable and secure customer that sets aside a portion of the hundreds-of-billions of dollars spent every year to create a safe harbor for start-ups and growing companies. However, those gaudy topline numbers act as neon lights attracting newcomers and obscuring the complexities and nuances that exist within the Federal market.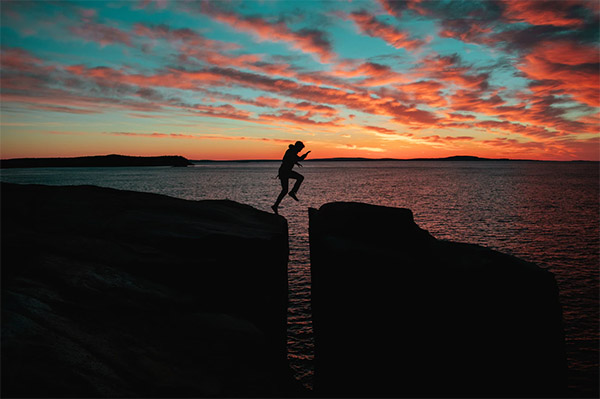 This reality tends to set in once a company has taken the first step of registering with SAM and establishing itself as a Federal contractor. However, once that is done, where does a company go from there, what are the next steps? In this market, there is rarely a straight line to that first contract win. There is a maze of potential decisions; some prove fruitful while others burn through precious capital. In a universe of thousands of potential customers and contracts, where will you begin?
The Lay of the Land
Let's look at the first fork in the road that many startups will face. All signs point to SAM, that is where the opportunities exist. Though what about knowing the customers you should be targeting?
The standard result of this decision is chasing anything that looks like it fits or matches a keyword search. Leading to a pipeline with no rhythm or reason other than capturing revenue. Revenue is essential, but this line of thinking ignores the reality that dozens of other companies are chasing those opportunities too. To stand out from the crowd you have to know more about the customer than where to send the proposal.
Refuse to follow the herd mentality of merely reacting to SAM, instead focus your time on a select group of customers. This patient and measured approach will result in a higher quality pipeline and greater knowledge of how to pursue each customer.
Setting a Way Forward
If you opted for the patient path over the all in on SAM approach, now comes your strategy on how to pursue your list of targeted customers. That's right, you're about to face another fork in the road. SAM shows you a limited number of open competitions, however, your preferred customers may use a number of procurement options that will never show up on SAM. The subcontracting path is tried and true, but how do you determine a list of teaming candidates?
Understanding how each customer procures your services, beyond the limited scope of SAM, will give you the information to increase your surface contact and exposure to each customer. When it comes to pursuing opportunities winning is great, but it isn't everything. View submitting proposals as a marketing tool and reason to communicate with your customer. When you happen to get a debrief on a loss, take the feedback as roadmap to identify the processes you need to improve.
Dealing with Resource Constraints
As a startup, dealing with a pipeline full of multiple customers quickly becomes a losing proposition. You have to be strategic about how you invest the time of your limited resources. Focusing on, and establishing, your rapport with a handful of customers while developing a few targeted teaming relationships will pay dividends in the long run. Avoid losing them to the ill-advised chaos of just reacting to everything on SAM.
With their time dedicated to so many other critical tasks, how do you find the time to collect, analyze and apply the information that leads you down a more deliberate path forward?
Choose a Partner, Not a Product
Contact us today to learn more about our solutions that go beyond products and focus on helping our startup customers reduce the learning curve and identify actionable pathways to success.