What it Means to Double Down on the Fundamentals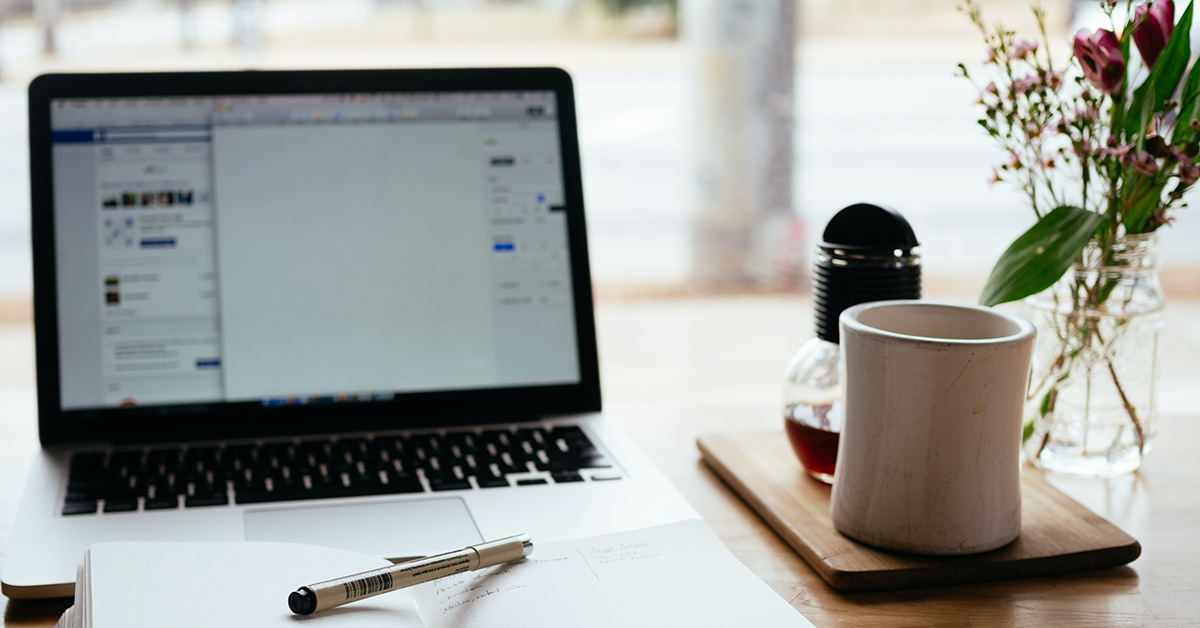 Creating an identity as a business and adhering to it is an extremely difficult task. You want to provide a wide range of services, but you know that straying too far from your core competency can weaken your ideal offering. So you adopt a gradual expansion of your offerings and dip your toes into new markets. After several years of implementation, are you the same company you were before? Do you have a new company identity? Have your initial goals been met and are your new goals the right ones?
If you have ever felt the "sheesh, we are moving at hyperspeed, and if I only had a minute to catch my breath I would be fine." You are not alone. In a fast-paced industry like federal government contracting, it is easy to see dollar signs flying around and try to shift your offerings to attain as much market share as you can. However, it is not as easy as pivoting your top offering or expanding into a new market. Oftentimes, it is nearly impossible without supporting data or a teaming partner, let alone certification.
Sometimes, the best thing to do is take a step back, regroup internally, and get back to the basics.
What is Your Company's Identity?
As a company, when someone asks what you do, it is probably relatively easy for you to answer that in under 15 seconds. But what about the beloved "where do you see yourselves in five years" question? This question is imperative for contractors enrolled in the 8(a) program since nine years seems like a lifetime but is over in the blink of an eye. Even those not in the program are not immune from answering that.
What are your company's goals for the next 365 days? For the next six months? How about what are your goals each month? It is easy to get lost in the shuffle of increasing company revenue. At the end of the day, that is what keeps the doors open and the lights on. It may sound counterintuitive, but successful companies are not always the ones who have the most revenue. They are the ones who have a solid foundation, a corporate structure, have clear objectives and goals, and stick to their strengths and build on their weaknesses.
You cannot be everything to everyone.
Adopt Automated Processes When Applicable
Everyone wants to automate everything. If you have heard any marketing updates in the past month, my guess is you have heard of ChatGPT and how you can automate content. If you are now questioning if this was written by AI or a human, the answer is the latter. Human-generated content will never be replaced by AI-generated. There have already been reports about people getting into arguments with ChatGPT over dates, the accuracy of information, and the layout of content. It will most likely improve, but human-generated content still reigns supreme...for now.
Automation comes in many forms and can be implemented in an array of ways. For example, automating payroll for employees. How many companies still manually go line by line to pay employees based on hourly wages, the total hour of hours worked, etc? Maybe a select few in unique instances, but it has become an automated process. Social media posts are created by humans and scheduled using some type of automated platform. Digital calendars send us reminders about upcoming meetings and reminders. Automation is all around us.
The biggest question though is, have you implemented it in the right areas? You can automate emails to be sent out, but are you sending the right types of emails to the right contacts? Blasting your contacts with promotional material to "stay in touch" with them is not a good use of anyone's time. There are better ways to keep in touch with your contacts to create a more meaningful and long-lasting relationship.
Questions to Ask Your Team
When was the last time you reviewed internal processes?
Which areas are currently monotonous and taking up precious time?
Are there any current processes that can be automated?
Have you looked at automation tools and weighed the pros and cons of adopting those platforms?
Have we consulted externally to make sure we are not missing anything?
Stay Flexible and Agile
As a marketer, one thing I often joke about is how strong our calf muscles are. We constantly have to pivot, stay on our toes, and adjust on the fly. There is no set-it-and-forget-it marketing strategy, let alone a business strategy. Over time, adjustments must be made to keep up with the times. One of the best business examples of this is Kodak. They had nearly an entire market cornered, film, and when it came time to change and adapt to a digital world, they thought they were invincible. They even developed a digital camera before the first digital camera was released to consumers, but they chose to stick it out and remain true to their film. It goes to show that no matter how large of a company you are or how much market share you have, you are not invincible.
There needs to be a constant evolution of your goods and services because if you are not improving and enhancing your offerings, your competitors are. Plan ahead and think about where you can be and where you want to be in the future. Stay in contact with your customers and your audience to see which features they could and would want to see implemented. Stay on top of industry trends and information so if and when something changes, you can quickly pivot and adjust.
Create a Strong Company Culture
Everything often boils down to simple things. The companies that can consistently do the simple things well are the ones who see the most success. Building a strong internal framework takes time, but once it is set up, many ancillary pieces fall into place. Everyone in the company has a role, and so long as everyone plays their part, progress can be made. Communication is key, especially when it comes to different teams. Marketing, sales, support, product development, you name it. They all need to be on the same page so they can coordinate efforts to strengthen the company's overall structure.
In addition to creating a strong framework, you need the right people on your team. Building a strong company culture goes a long way in helping your team flourish. But how can you attract and retain a solid team when the average employee tenure is four years? You need to create a culture that makes them want to stay. Letting employees know their voice is heard, that their input and efforts are helping to strengthen the company, and that they are valued go a long way. There is an old saying, "when working for a company, you need to either learn or earn. If you are doing neither, it is time to leave."
The act of wanting a strong culture and actually building one are not the same.
The fundamentals are what got you to your business's current state. It is never too late to pause and make sure that internal processes are established and firing on all cylinders before looking externally. The most growth comes from within, so double down on the fundamentals and build your foundation.
This blog post was created in collaboration with Melody Gratic from XcelMil LLC