Is the Federal Contracting Market Recession-Proof?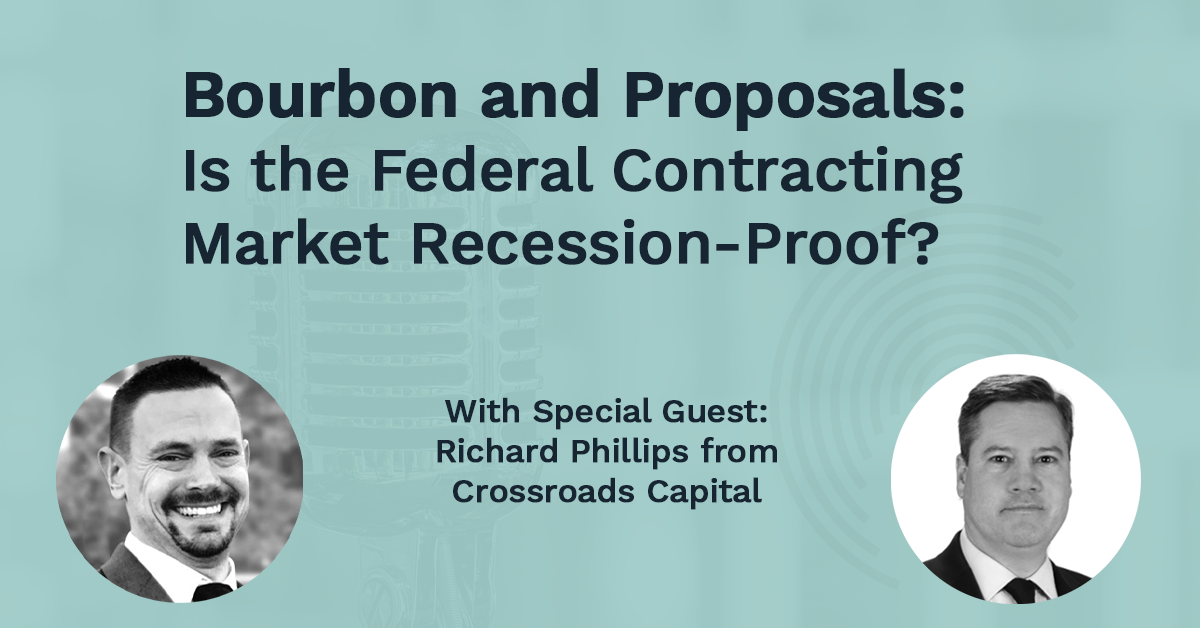 Every business sees cycles in its revenue streams. But for federal contractors, are they immune to traditional economics and recessions? This discussion between Richard Phillips and Jim Sherwood focuses on mergers, acquisitions, and the money side of the federal contracting market.

Our on this episode is Richard Phillips from Crossroads Capital. Richard has over 20 years of corporate finance, consulting, and investment banking experience. Throughout his career, he has completed over 30 M&A and other strategic transactions valued at over $6.4 billion, across several industry sectors and geographic regions. He has a strong understanding of the DoD and FedCiv budgets and how national security priorities impact businesses in the federal contracting space and beyond.