My nephew likes to play soccer. Just like any good five-year-old, he and his teammates collect around the soccer ball in a single cloud of excitement, leaving the rest of the field wide open. This is the scene that I imagine when I see those top opps reports released each year. There's a cloud of fury, only to find yourself stepping on the toes of every competitor. Meanwhile, there's a lot of wide-open green grass out there.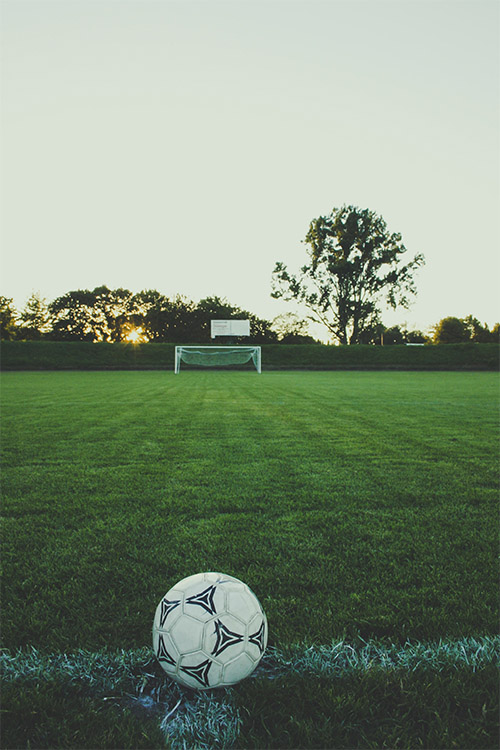 Separating from the crowd
There's the old adage that if you want different results, you have to try something different. The first step is to separate yourself from the crowd. "How do I do this?", you might ask—by NOT reading the same reports as everyone else. Those top opps reports are catchy, but what's the advantage when everyone's top list is the same. Let's take a step back, and evaluate your open space on the field.
Starting with strategy
I like to think of a comprehensive opportunity pursuit as a funnel that begins not with opportunity identification, but with a strategic plan. It's best to understand your company's overall strategy in the market before diving headlong into proposal mode. What do I mean by strategy? Ask yourself some of these questions:
Who are my biggest competitors?
Is my market growing?
Who's buying what I'm selling?
How am I performing on my existing contracts?
What are my top opps?
The strategic-focused questions above will help guide you to the right opportunities. Opportunities for you, not just the top opps for everyone else. For instance, maybe after some investigation you find out that your existing contract with Navy isn't performing well. Why? Maybe Navy isn't actually using this contract anymore. After further investigation, you find that most of the products and services that you provide are moving to a competitive contract. Another scenario could be new competition in your space. Maybe it's a relatively small competitor, so they weren't on any of those one-size-fits-all top contractor reports. Again, this is where context matters, it's important to identify competition within your addressable market (products and services you provide) and existing customers—where the real competitive overlap exists.
Executing on a new strategy
Now that you've identified a strategy that's aligned with your competitive landscape and customer buying trends, it's time to execute on that strategy. You'll need to build a pipeline of opportunities that's aligned with that strategy and monitor its progress. This is where having a tool like Federal Compass comes into play, it's great for not only building a strategic plan, but aligning execution against that plan with single-click pursuits.
With a few adjustments your team is now spread evenly, taking advantage of the open field, and aligned in a common strategic vision.