Focus On Your Customers, Not Your Government Set-Aside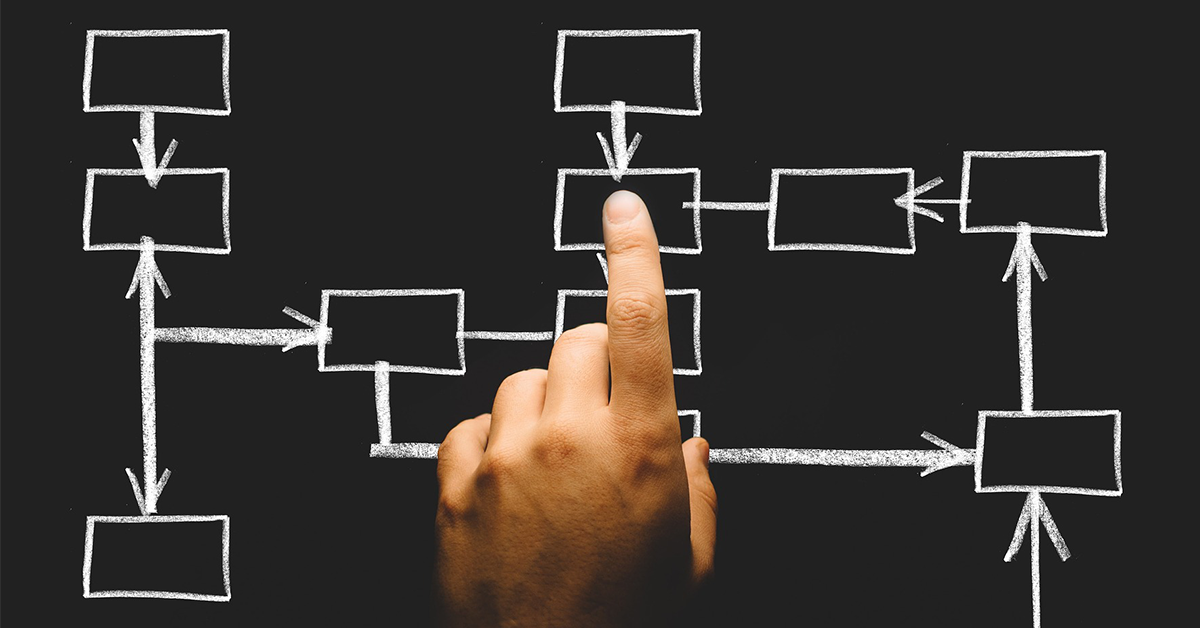 When it comes to doing business with the federal government, some businesses are better at it than others. For those in a great position, it may be due to the fact that they have decades of experience and understand the intricacies of the federal government. For those who are getting started or struggle to win, it may be because they are directing their efforts in the wrong places. Doing business with the government is not easy, and when it comes to winning, it becomes even harder. The core elements of finding success as a federal contractor, focus on where your customers are and what they want. Stop focusing on set-aside statuses.
Set-asides are powerful boosters for small and disadvantaged businesses, but at the end of the day, the government wants someone who helps them accomplish their mission. If that means going with a contractor who does have a set-aside, great. If that means going with a contractor who does not have a set-aside, so be it. If there is one thing for certain in federal contracting, it is that there are no guaranteed contracts.
Two Types of Set-Asides
Government set-asides help smaller businesses win contracts. Emphasize the HELP. Offered by various government agencies to businesses who have complied with various requirements, the goal is to help level the playing field for smaller and disadvantaged businesses to win contracts. The two different types of set-asides are Competitive Set-Asides and Sole-Source Set-Asides.
Competitive Set-Asides exist when at least two small businesses could perform the work or provide the purchased products. The government sets aside a given contract exclusively for small businesses. With only a few exceptions, this happens automatically for all government contracts valued under $150k. Some set-asides are open to any small business, while some are open only to small businesses that participate in SBA contracting assistance programs.
Sole-Source Set-Asides differ from competitive set-asides. Sole-source are opportunities that can be issued without a competitive bidding process. These typically occur in situations where only a single business can fulfill the requirements of a select opportunity. Sole-source opportunities are publicly published and are marked with intent to sole source. Once the bidding process begins, the intent to sole-source may be withdrawn.
Set-Aside Statuses, Do You Qualify?
As often as possible, the federal government prefers to do business with smaller businesses through set-asides. This helps promote growth among smaller businesses while still allowing government agencies to accomplish their missions.
Types of set-asides include:
Purpose: provide small businesses in disadvantaged areas with a level playing field.

Criteria: own a business and be disadvantaged (either economically or socially), have owned or operated your business for two years or longer, and have a net worth that does not exceed $250k. (Could also be fewer than 500 employees whose revenue is under $5M.)
Goal: to award at least 5% of all federal contracting dollars to small, disadvantaged businesses each year.
Purpose: stimulate economic development and job growth in recognized, distressed areas.

Criteria: certified small business, 51% owned and controlled by a U.S. citizen/community development corporation/agricultural cooperative/Alaskan native/native Hawaiian/Indian tribe, must have a principal office located in a HUBZone, and have at least 35% of employees in a HUBZone.

Goal: to award at least 3% of all federal prime contracting dollars to HUBZone-certified small businesses.
Woman-Owned Small Business (WOSB) and Economically Disadvantaged WOSBs (EDWOSBs)
Purpose: increase the number and types of businesses that WOSB can compete in.

Criteria: WOSB- small business according to SBA's size standards, 51% owned and controlled by women who are US citizens, and women manage day-to-day operations who also make long-term decisions. EDWOSB- meet all WOSB criteria, are owned and controlled by one of more women each with a personal net worth less than $750k, owned and controlled by one or more women with $350k or less in adjusted gross income averaged over the previous 3 years, and are owned and controlled by one or more women each with $6M or less in personal assets.

Goal: to award at least 5% of all contracting dollars to WOSBs.
Veteran Owned Small Business (VOSB) and Service-Disabled Veteran-Owned (SDVOSB)
Purpose: create business opportunities for veteran-owned and service-disabled veteran-owned businesses after their active service has expired.

Criteria: businesses must be formally verified as a VOSB or SDVOSB and 51% owned by a qualifying veteran.

Goal: to award at least 3% of all contracting dollars to SDVOSB

Your Set-Aside is a Crutch, Not a Golden Ticket
If you qualify for a government set-aside, excellent. Take advantage of it as often as possible. This allows you to better compete with larger, more well-established companies for contracts. It will help get your foot in the door of different industries and customers and can act as an on-ramp for teaming and sub-contracting opportunities.
What won't your set-aside do for you? It will not guarantee wins. Just because you may have a better position due to your status does not mean the government will go with your bid. If another business better suits their needs, regardless of your set-aside status, you will lose. You will still need to create a compelling bud with a competitive price. As always, the best bid at the best price wins.
Your set-aside does not make you unique. It helps differentiate you from others, but you will still compete against other small businesses that qualify for the same contracts with the same status. Highlight and focus on how you help fulfill your customer's needs, focus on where they are buying, and focus on gaining access to them.
Far too many contractors look at their set-aside as a golden ticket. It is not. It is a crutch that can be used. However, once that set-aside status expires, it is gone forever. Especially for 8(a) contractors. You must create an exit strategy before your status expires, otherwise, you could be starting with absolutely nothing when competing against larger, more established competitors.
As always, if you bid on an opportunity, make sure you can actually perform the work. If you leverage your set-aside status to win, you must be able to perform the work. If not, it could be the last time you are ever awarded a contract. Focus on where your customers are, who they are, and what they want. Stop focusing all of your attention on your set-aside and find the opportunities you can win and the customers who need your services. If you are able to leverage your status, all the better. As always, good luck!