SAME Federal Small Business Conference Booth 1317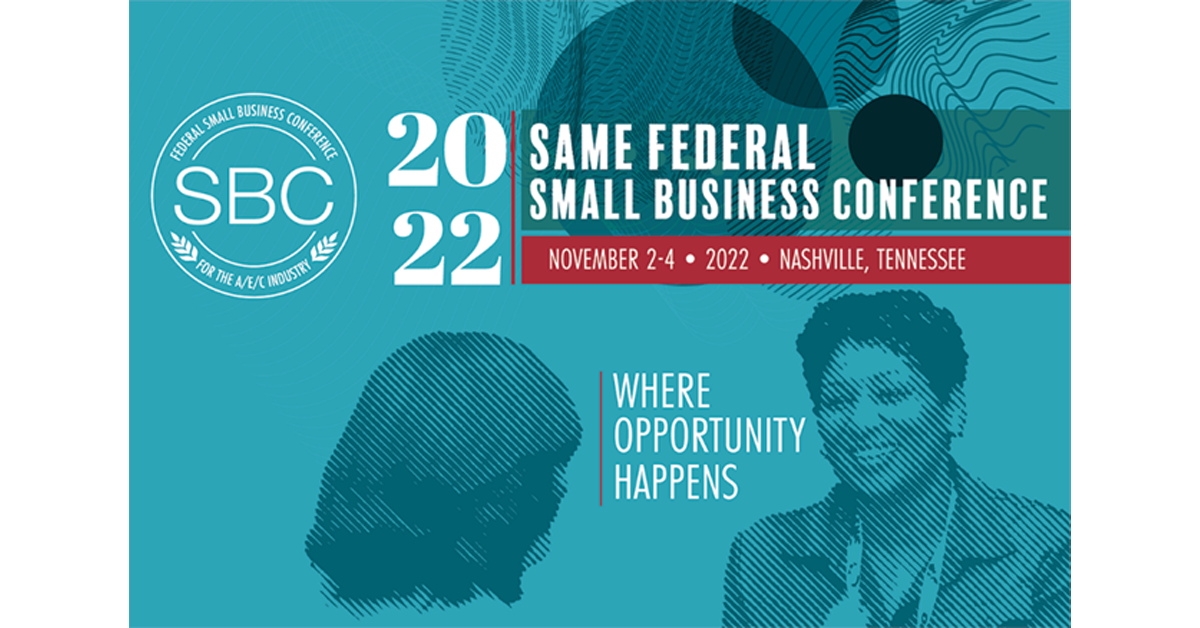 The hometown of country music. The birthplace of bluegrass. Home of the Nashville hot chicken. Nashville, TN, we are coming for you!
November 2-4, 2022 is SAME's Federal Small Business Conference and we are exhibiting at booth #1317. We cannot wait to see what they have in store!
What to Expect
The SAME Federal Small Business Conference (SBC) is a great opportunity to connect with GovCon experts, decision-makers, solution providers, business partners, and federal contracting officers. It is expected that there will be over 5,000 attendees, and after years of few to no in-person events, this is a great opportunity to get out and meet with people face to face!
What can you expect from the show? A lot! Whether you are a small or large contractor, a government agency, or someone just looking to get started, there will be thousands of like-minded individuals available to network and learn from.
For Small Federal Contractors
Learn from experienced federal contractors in educational sessions and breakouts
Meet with government contracting officers about projects you could potentially compete for
Identify potential teaming partners to build your past performance
For Large Federal Contractors
Meet with smaller contractors who you could work with as subcontractors
Identify possible mentor-protege opportunities
Better position yourselves as thought leaders and advocates for small businesses
For Government Agencies
Create an acquisition strategy by meeting potential contractors face-to-face
Discover innovations and trends from different contractors
Meet and learn from other government agencies on how they do business with contractors
SAME SBC Highlights
One-on-one networking sessions between contractors and government agencies
Keynote speakers and enlightening general sessions
Educational and training sessions
CEO roundtable
To learn more about SAME's SBC 2022 conference, click here.
Booth #1317
Stop by booth #1317 to say hi and view our full-suite solution. If you are an existing customer, we would love to meet with you! If you have thought about switching to Federal Compass, this is a great opportunity to learn more and see the solution. If you are just looking to connect, we look forward to it!
Demos of Federal Compass will be available every two hours as well.
We look forward to seeing you there!