Selling Services and Products to the Federal Government as a Contractor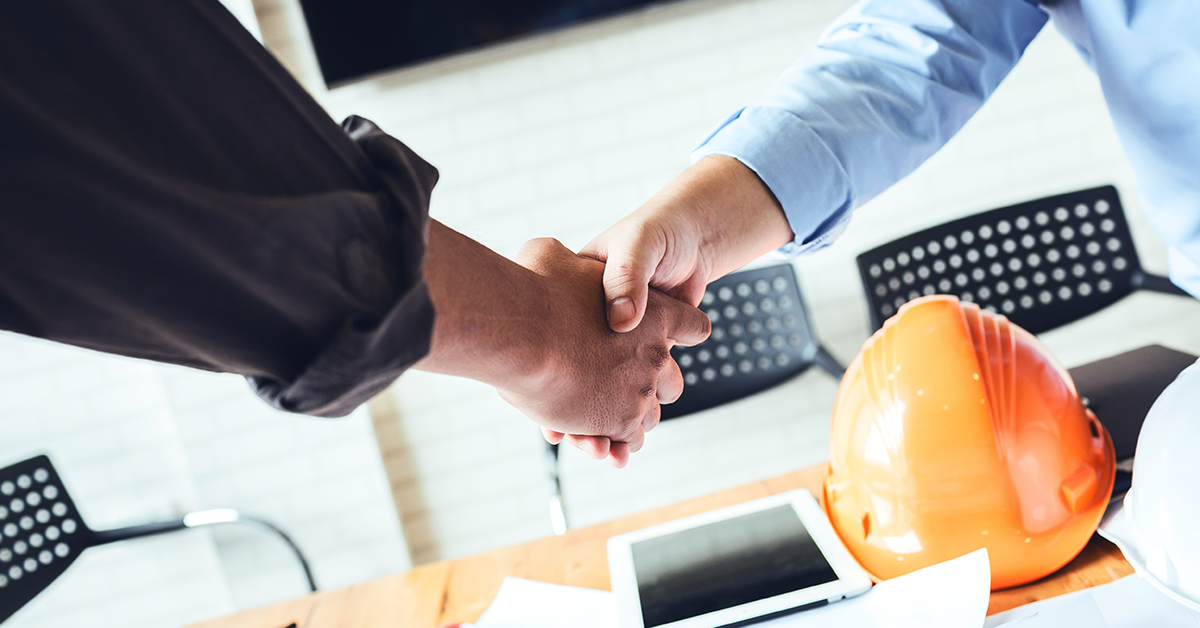 As a business owner who gets wind of federal contracting, is the wind giving you chills or a sense of opportunity? For businesses looking to expand to new horizons and tap into the world of government contracting, there are COUNTLESS opportunities available that can be a game-changer for your company. But, and this cannot be stressed enough, success in this industry does not come without its challenges.
To succeed in this competitive arena, you need a solid understanding of procurement readiness, set-aside statuses, contract vehicles, and the steps to navigating the complex federal marketplace. If you know what a labyrinth looks like, that is the most accurate depiction of government contracting.
The Fundamentals for Success in Government Contracting
Before considering putting a bid together for a government contract, you must ensure your business is procurement-ready. What does this mean? You have the infrastructure, resources, and compliance measures in place to meet the stringent requirements of various federal agencies. Unlike normal business where if you want to sell to them you pick up the phone and call them because they could be a fit. Selling to the government is filled with hoops to jump through, trap doors, long wait times (longer than the DMV's), and multiple other people bumping into you throughout. This said, there are ways to successfully sell your services and products to the federal government.
Legal Structure and Registration: first and foremost, make sure your business is appropriately registered with the System for Award Management (SAM). It is the primary database for government contracting and without a registration, you cannot participate in federal procurement. Even if you have the best product/service the world has ever seen.
Financial Stability: one of the largest pitfalls for government contractors is the large amount of capital required. Federal contracts, more often than not, require substantial financial resources. Before going down this path, ensure your company has a strong financial footing with sufficient capital to cover the costs associated with contract performance. Far too often contractors win jobs and low and behold, in order to successfully complete it they need to hire an additional 30+ people. If you win tomorrow, would you be able to go on a massive hiring spree?
Compliance and Certifications: as nice as it would be to just sell to the federal government, they have stop gates in place to ensure that sellers are who they say they are. These regulations and certifications are critical to contractors and the success they find in this market. Without proper certifications and compliance measures, submitted contracts are dead on arrival. Literally. The agency will say thanks but because you lack the certification, you are not compliant for the contract and all that time and energy that went into that proposal is for not. If you have questions about compliance and certifications, contact the agency you want to work with and ask what you should have, contact a consultant, contact a teaming partner, or conduct your own throughout research.

Set-Aside Statuses: An Advantage for Small Businesses
To help level the playing field, or so they say, one significant advantage for small businesses is set-aside statuses. The government sets aside a percentage of contracts each year that are exclusively for small businesses. In certain instances, these contracts can be less competitive than full-and-open competition contracts, but that does not mean there is an easy path to victory for you.
Types of set-asides:
Small Business Set-Aside: these are contracts exclusively reserved for federally registered small businesses. If your business meets the Small Business Administration's (SBA) size standards for your industry, you may be eligible to qualify for this set-aside.
Women-Owned Small Businesses (WOSB) Set-Aside: for businesses with at least 51% majority-owned and controlled by women, you can compete for contracts set aside for WOSBs.
Service-Disabled Veteran-Owned Small Business (SDVOSB) Set-Aside: veterans who have a service-connected disability and own at least 51% of a small business can compete for SDVOSB contracts.
8(a) Business Development Program: the 8(a) program provides assistance to socially and economically disadvantaged small businesses, allowing them to compete for set-aside contracts while receiving support for growth and development.
HUBZone: this program fuels small business growth in historically underutilized business zones with a goal of awarding at least 3% of federal contract dollars to these certified companies each year.
Contract Vehicles: Your Pathway to Government Contracts
Contract vehicles are not easy to get on but once you manage to find your on-ramp, you need to take advantage of it as often as possible. In the simplest of terms, contract vehicles allow a select number of contractors to sell directly to the government in a streamlined manner. The government publishes a set of criteria for these vehicles and businesses submit a bid that qualifies them for future access. Only a limited number of companies can get on the vehicle to gain access to this agency. To take it a step further, once these companies are on and qualified, only these companies can sell to this agency when they publish an opportunity with this vehicle. More importantly, for companies not on the vehicle, unless a teaming partner wants to bring them in to submit a bid, they have no access to it. They do not even know the published opportunity exists.
Contract vehicles are pre-negotiated, government-wide acquisition contracts that help streamline the procurement process for specific agencies. So instead of having to go through and vet countless businesses and proposals each time, they can simply review proposals and obtain their goods/services. It is also good to know that just being on a vehicle does not guarantee success. A large majority of companies on a vehicle never win a single dollar. So it is important to continue looking elsewhere if on a vehicle.
GSA Schedules: the General Services Administration (GSA) Schedules program allows businesses to become approved suppliers for a wide range of products and services. Being on a GSA Schedule can significantly increase your visibility and access to government buyers.
IDIQ and GWAC Contracts: Indefinite Delivery/Indefinite Quantity (IDIQ) and Government-Wide Acquisition Contracts (GWAC) are multi-agency contract vehicles that cover various goods and services. Getting on one of these contracts can truly be a game-changer for contractors.
BPAs and BOAs

: Blanket Purchase Agreements (BPAs) and Basic Ordering Agreements (BOAs) are used for repetitive purchasing needs. Winning a BPA or BOA can lead to a steady stream of government orders.
Key Steps to Finding Success in GovCon
Once you are procurement-ready, understand set-aside opportunities, and are familiar with contract vehicles, the final step is actually selling to the government. This is where success is or is not found. Some of the most critical areas include:
Market Research: understand the government's needs and identify agencies and opportunities aligned with your business capabilities. If you do not know who you can sell to, how can you sell to the government? Conduct research to identify which agencies buy products/services similar to yours, how often they buy, how much they buy, and who they buy from.
Networking and Teaming: attend GovCon events, join industry associations, build relationships, and put yourself out there. Most importantly, engage with contracting officers and potential partners. Finding strong teaming partners is a crucial part of success that often gets taken for granted.
Opportunity Identification: identify opportunities that are aligned with your team's capabilities, not just opportunities that provide you with revenue. If you sell cybersecurity services, identify opportunities that align with those core competencies. Do not chase snow removal contracts because the CEO has a plow and lives near the agency's headquarters. That does nothing for your past performance. Bid on and win contracts in areas you specialize in.
Manage Your Pipeline: stay on top of your pipeline. You added an opportunity to it for a reason, manage it with care. If there are strict deadlines, ensure multiple team members are aware and there are internal deadlines put in place ahead of time to ensure the actual deadline is met. If you have to put a proposal together in a certain font and paper size, double-check you have done that. If not, the agency will throw out your proposal immediately because you cannot pay attention to details. Manage your pipeline with the utmost care because it truly is the lifeblood of your organization.
Utilize a Platform: not every company can afford to use a paid platform to identify opportunities, conduct market research, connect with teaming partners, and manage a pipeline. That said, can your team afford to not have a platform that does all of this? Most teams have a single individual combing through opportunities day after day, week after week. How much is that single person actually costing you to find quality opportunities? Find a platform that is budget-friendly and provides you with the value you deserve.
To learn more about Federal Compass and our business development platform, click here.