Best Practices for Teaming and Networking in GovCon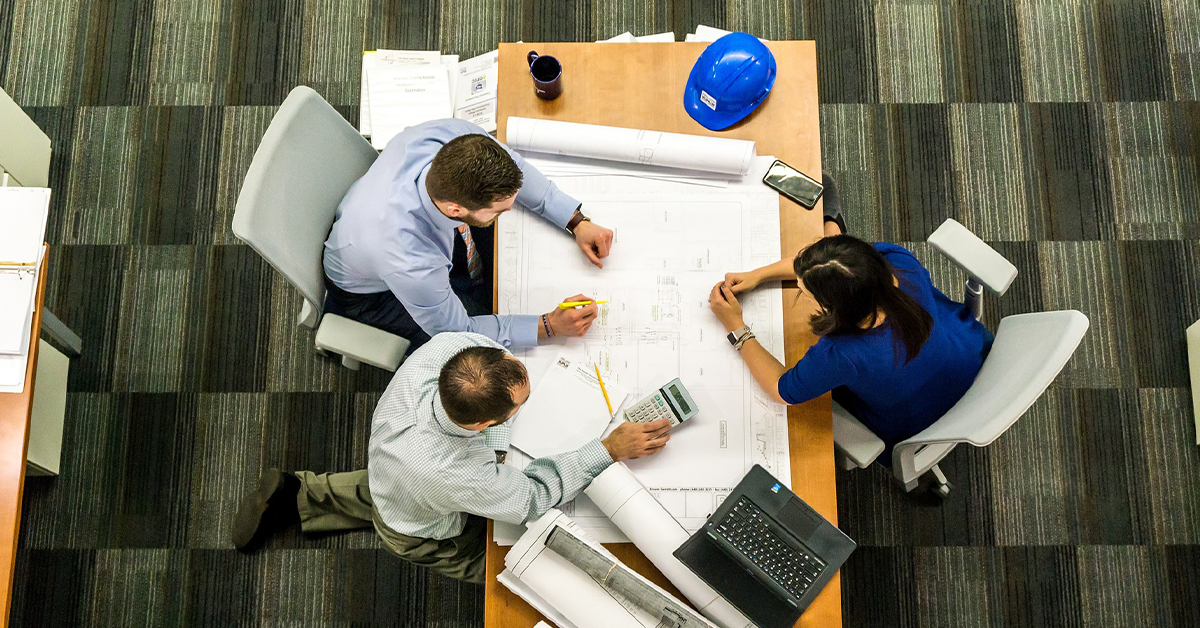 Networking and teaming are essential in government contracting. You know this. But still, most contractors view these elements as a way to satisfy short-term needs, not as part of their long-term strategy. It is not that they burn bridges or treat their partners poorly. It is that they often get what they need and then move on to the next, and the next, and so on and so forth. Only to come back when that company's services are needed again. If teaming and networking in GovCon were viewed through a wider aperture, it would allow you to consider each potential partner across your entire pipeline to determine where they provide the best value. This can help create a highly productive and valuable relationship for all parties that can be used well into the future.
What Makes a Good Teaming Relationship
In every good relationship, both parties receive some type of benefit. Sometimes one party benefits more than the other, but the goal should always be to strive for equality. When it comes to teaming, far too many contractors sacrifice long-term success over short-term wins. They use a partner to satisfy today's bids and push them off to the wayside until their services are needed again.
Think about teaming like going to the gym. You create a routine and your body benefits by going as often as possible. (Maybe a new year's resolution?) This routine helps ensure that when the time comes to do something athletic, you will be prepared. If your routine does not include going to the gym but you need to quickly prepare for an athletic event, the odds of success are slim and the risk of injury increases. If you are constantly developing new and existing relationships and working with your partners, the likelihood of working together more than occasionally increases.
If you have existing relationships that feel toxic or continually drain your team and its resources, it might be best to have a discussion with your teaming partners to see how the two of you can work more efficiently together. If not, it may be time to move on and start thinking more strategically about how you select your teaming partners. This could pay dividends in the long run.
Ways to Improve Your Networking Strategies
Instead of spending countless hours scouring LinkedIn to find mutual connections, send hundreds of messages nobody will open, and connect with people to pitch yourself and your services to. Take a step back to discover who your existing connections are, how you can better benefit each other, and what building on that would look like.
Getting in front of key decision-makers is difficult. There are so many different gatekeepers. Receptionists, spam filters, LinkedIn blockers, hidden contact information, the list goes on. What is the best way to get you and your team in front of the right people to explore teaming and networking opportunities? The answer - a combination of efforts.
Seek out the right information and the best opportunities. Where does your target audience network and meet? Are there online communities, events, or groups that they network in? Fish where the fish are.
Do your research. What are you trying to accomplish with an individual or company? If a potential teaming partner or connection agrees to meet with you, it does not mean you are "in". Know the type of language that resonates best with them and develop clearly defined goals for the meeting.
Sometimes a smaller network is better than a larger one. Would you rather have 50 phenomenal connections that provide value or 450 relatively unknown individuals who you blast with emails and LinkedIn posts to connect with? Quality over quantity might be an approach that better suits you.
Authenticity goes a long way. Smile, be approachable, be yourself, and listen. So often when a new connection agrees to meet with you the result is a long-winded sales pitch. If you say you just want to have a cup of coffee to meet and see if the two of you could work together, leave it at that. Do not come in looking to hard sell and pitch. Have a conversation and see where things go.
Use LinkedIn More Effectively
In GovCon, LinkedIn is one of the most widely preferred channels to network and find teaming opportunities. Granted, videos of cute animals and political posts pop up, but it is still powerful when used properly. It just should not be used as a tool to send out mass connection requests or send messages saying something like "we are in the same space and I would love to connect since we are like-minded individuals" only to get another message requesting a time to chat about how their platform could benefit you.
Identifying individuals or companies that could be valuable to your network and teaming rolodex. Once you have identified a good connection, clearly state your intentions on why you would like to connect with them. Sometimes, a connection stems from an event where they were there and you met them. Follow up with a connection and message stating how it was great to meet them. Maybe you have mutual connections and would like to connect since there is some existing synergy between you. At the end of the day, sending messages looking to connect and following up with a sales pitch is not an effective use of your time. It also negatively reflects on yourself and your company since you are blasting anyone and everyone to help YOURSELF, not actually create a long-lasting partnership.
In Federal Compass, there is a teaming and partnering feature that allows you to quickly identify and connect with potential partners and external collaborators. See who is working on what, what their past performance is, if they are on any contract vehicles, and more.
Continually Network and Identify Teaming Opportunities
Networking and teaming are ongoing elements and should always be in the back of your mind. Continually putting yourself and your company in front of your audience is invaluable to your success. On a personal level, a connection may need a speaker and your name comes up. On a company level, maybe there are sponsorship opportunities and your company can get a great spot.
Have a conversation with a stranger, join in on a conversation you otherwise would not have, and step outside your comfort zone. The important thing is to continually nurture existing relationships and seek new ones. Do not overstep or oversell or else word will quickly spread that the only time you reach out to someone is for your own personal gain.
To dig deeper into teaming and networking in GovCon, there is an eBook available for your team to utilize.