Bourbon and Proposal: What is It & Where Do I Find It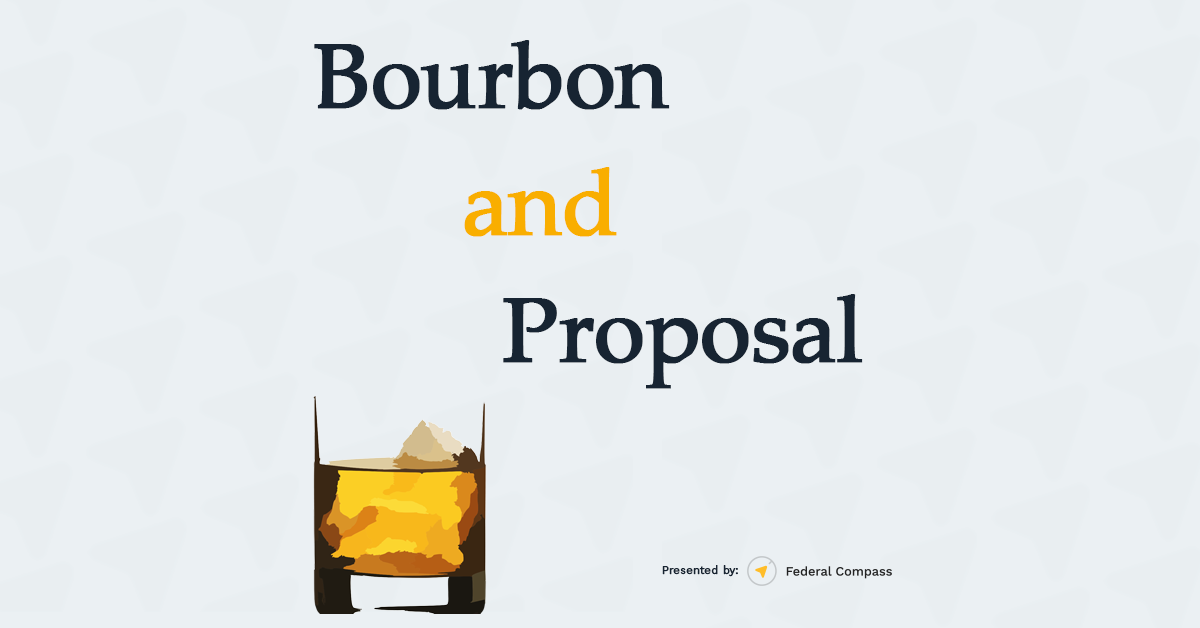 At Federal Compass, we strive to provide you with knowledgeable, actionable, and insightful information to help your federal contracting business succeed. This means providing you with content that is informational, not riddled with sales pitches and promotions. We have monthly webinars with GovCon experts to provide insights into different elements of contracting. Some experts focus on growth, some focus on capture, and some focus on helping get started. Each speaker has their own niche.
But what if you are unable to attend a live webinar or missed the recording? Well, good news. We are introducing Bourbon and Proposal. A new podcast presented by Federal Compass. Before you start thinking, great, one more company getting into the podcasting space that they have no idea about. Think about how many podcasts you listen to when driving, when working out, or doing yard work. Are you listening to the same creators or are you looking for something that you can pop in and out of?
Bourbon and Proposal is a thought-provoking podcast for federal contractors to make you stop and think about how you currently operate. It is all candid conversations with GovCon experts who provide insights into their own real experiences. Some stories will detail tremendous wins that resulted in multi-million dollar awards. Others will outlay decisions and pursuits that had to be stopped dead in their tracks because it was costing the company valuable resources that could no longer be expended.
Our goal is not to replace any of your existing podcasts. We are simply connecting with our audience in a way that works best for them. Some prefer sitting in on webinars, others prefer blog posts, some prefer lengthy eBooks, and others prefer podcasts. If you are someone who enjoys throwing on a podcast as background audio, this is for you!
When you can, grab a glass of your favorite beverage, sit back, and enjoy!