Few things are as rewarding as watching your company grow. Finding success is the ultimate recognition of the risk, investment, and countless hours of sweat equity it took to get here. And it is no easy task to break-in and generate sustainable growth in this market. Of course, there is a world of uncertainty looming just over the horizon as success inevitably leads to adversity. You're approaching your graduation date or closing in on cracking the small business threshold of your NAICS. There has never been a more critical time for your business. Are you ready?
Below we discuss some of the essential decisions you must be prepared to make to guide your company through this transition.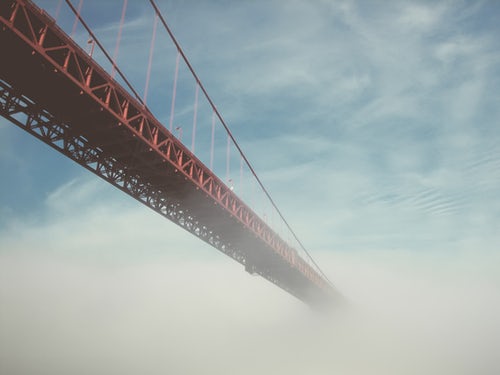 Should I stay or should I go
Perhaps your existing customers offered the perfect incubator for initial growth, but are they viable as long-term options? Conducting the proper diligence will determine if there are green pastures ahead or reasons to be concerned. Once you've exited set-aside or can no longer compete as a small business, the dynamics of your market will completely change. Proper preparation can help you avoid costly assumptions.
Customer diversity is now something that should be near and dear to your heart. Gaining the altitude and airspeed required to generate longterm growth will require you to expand out of your comfort zone. Now is the time to start developing those new relationships. Acquiring new customers is a lengthy and challenging process, and delaying it could be detrimental to your future. When it comes to your graduation strategy, there is no more productive place to start than understanding your customers.
Capitalize on your past performance
What was once an advantage will soon become an obstacle. You are no longer a set-aside or small business, but the government will continue to nurture its thriving small business market. While you can advocate for the government to make all of your recompetes unrestricted, it is highly unlikely that they will feel compelled to comply. Rather than hedge your bets on a hail mary, start developing teaming strategies to leverage your success on current contracts.
Your past performance holds significant value to the set-aside and small business contractors lining up for the next recompete. Take this opportunity to start identifying which relationships will be beneficial to your strategic goals. Do not settle for any partner, find the right partners, and take advantage of these early opportunities to capitalize on your past performance.
Know the risk to existing contracts
Previously, if you acquired a company or experienced a graduation event, there was little risk to your current contracts. In recent years, the government appears to have caught on to this bit of gamesmanship. While it has yet to proliferate government-wide, contracting offices are beginning to recertify on a more frequent basis.
The unexpected loss of a contract can have a devastating impact, and derail your company's momentum. Communicate with contracting officers to determine if your contracts are at-risk and start establishing a strategy to nullify these obstacles. Being caught off-guard by recertification will leave your company scrambling at a time when you need everyone focused on operating in a new environment.
Manage your contract mix
You're going to graduate or break your NAICS threshold, and this is an unavoidable fact. Burying your head in the sand might seem like an attractive option, but ignoring this reality only serves to court disaster. Accept this fate early enough and time is your friend, wait too long, and it transforms into your enemy. Become proactive and start learning how to operate in life beyond your protected status. And that all begins with the invaluable experience gained by pursuing unrestricted work.
Give your team a smooth learning curve and start this process long before it becomes a necessity. This experience will put you in a stronger position to make the transition, and if you're successful, you start moving towards the proper contract mix. By blending in unrestricted work, you will have the security of reliable revenue streams and recompetes when you need them most. Give yourself every advantage to build the velocity you need to keep writing your company's success story.