How to Effectively Use the Shipley Method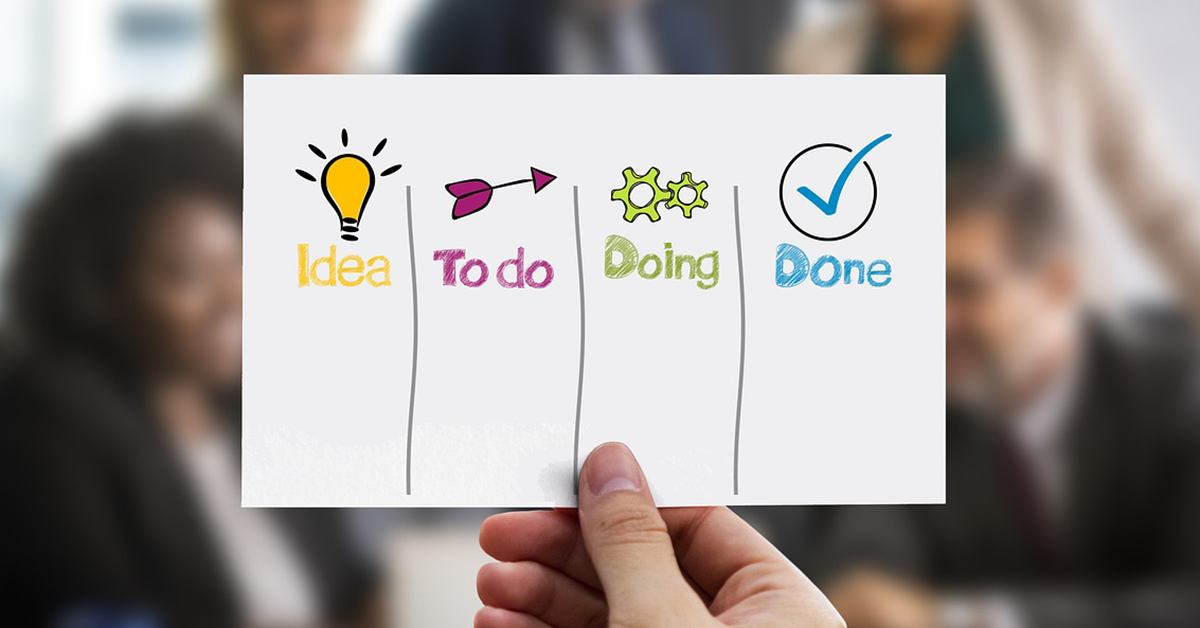 For smaller federal government contractors, winning larger, more lucrative contracts is front of mind. This means there needs to be an in-depth understanding of how to implement an effective proposal development methodology. One of the most widely acclaimed methods is the Shipley Method - a comprehensive framework that guides contractors through the complex process of winning government contracts.
Used by a large portion of the top Fortune 100 companies, the intricacies may be far more complex than what your smaller team is capable of. If this is the case, this post is designed to help break down elements into more manageable steps to maximize your chances of success.
Breaking Down the Shipley Method
Pre-Proposal Preparation
The first element of the Shipley Method revolves around thorough pre-proposal preparation. (Say that three times fast). This step involves understanding your customer's needs and requirements, researching previous awards, and analyzing the competition. Start by studying the request for proposal (RFP) and noting the evaluation criteria, key deliverables, and compliance requirements.
This is also a time for your business development (BD) team to identify if your company qualifies for this opportunity. If your team does not meet the criteria, cannot fully perform the work, or this is a recompete and the previously awarded company is in a prime position to win again, it may not be the best fit to continue your pursuit. If your team does check off the necessary boxes, it is best to move on to step two.
Scheduling a Kick-Off Meeting
Once your team has a grasp of the RFP, schedule a kick-off meeting with your key stakeholders. This helps set the stage for effective collaboration and ensures everyone is on the same page. During the meeting, discuss your proposal strategy, assign roles and responsibilities, and establish a timeline for completion.
This is also your opportunity to bring in any external members, consultants or teaming partners, who may need to be privy to this information.
Planning Your Proposal
Considered the backbone of the Shipley Method, this is where you break down the proposal into bite-size sections and assign team members to each section. If your company does not have the luxury of having multiple teams handle different sections, be sure to clearly define the different hats teams will wear. Assign it and explicitly let them know that is what they will own.
Develop a detailed proposal outline that aligns with the evaluation criteria and ensures comprehensive coverage of all requirements. Determine the winning themes and differentiators that set your proposal apart from the competition. What makes your proposal stand out aside from price? While price is an important factor, simply undercutting your competition will not be the difference maker. Highlight your unique capabilities, past performance, and qualifications to let your company shine.
Developing Your Proposal
Once your strategic plan is in place, you need to develop the proposal. Each assigned member should develop their sections while adhering to the previously established guidelines. A crucial elements is to maintain a consistent style and tone throughout the proposal. Ensure it is well-structured, compelling, and easy to read. Above all things, make sure you follow the guidelines and requirements addressed in the RFP. If the government wants you to use a size 16 Arial font, use it. If you need to double-space after a period, be sure to do so. These minor details often separate those who win from those who do not simply because it shows they can follow crucial details.
If visuals are necessary, like infographics, pictures, or charts, be sure to include them. This is your opportunity to show of your past performance and display why you are the right team for the job.
Review, Review, and Review Once More
After you have created the proposal, you feel strongly about it, and your team is confident it is a winner, review it. Thoroughly. This process should involve multiple stakeholders, including subject matter experts (SME), technical reviewers, and proposal managers. Sometimes the CEO even wants to review it just to get their eyes on it. Each reviewer should provide constructive feedback on the content, compliance, and overall effectiveness. If applicable, typically they are, incorporate these suggestions and make necessary revisions to strengthen your proposal even further.
Proofread and Ensure Guidelines Are Followed
During the final stages of the proposal's lifecycle, be sure to proofread for grammar, spelling, formatting, and any other guidelines the government laid out. If they want it submitted on purple-colored paper, do it. Ensure all compliance requirements are met and all supporting documents are included with the proposal. Lastly, and this cannot be stressed enough, meet the deadline. It does not matter if you have the best proposal ever written if you are a day late. Even an hour late. If you need to submit it on Monday by 7 am, do whatever it takes to meet that deadline.
Post-Submission Activities
The proposal's lifecycle does not end once it is submitted. While it would be great to wipe your hands and move on to the next one, unfortunately, it is not that easy.
Engage and stay proactive in the post-submission process. Follow up with the contracting officer, request feedback, and explore debriefing opportunities. This is your chance to stay in close contact with them to see if they have any questions about your proposal and to potentially help guide them to make a decision. If they have a question about the RFP they wrote, maybe you can help steer them toward your proposal and how you address their need.
Effectively Using the Shipley Method
By adopting the Shipley Method, smaller federal contractors can help streamline their proposal development process and increase their chances of winning lucrative contracts. From thorough pre-proposal preparation to post-submission activities, every step plays a vital role in the overall success of your bid.
One way to help your team streamline this is by gathering information and insights that align with your team. By quickly cutting through the clutter and having readily available reports, you can make faster, more efficient decisions that enable your BD and capture teams to save time and precious resources. This can be done with Federal Compass. Federal Compass helps you simplify complex processes by keeping everything aligned and organized in one location. All of your opportunities, data, task orders, and vehicles, are located in the same place for your entire team, internal and external, to reference. Reminders and tasks for different team members also help ensure that time is no longer being wasted on lesser-qualified opportunities and is redirected toward finding other high-quality opportunities and data to support your BD and proposal team.