Inadequate Systems Could Be Hurting Your Team's Growth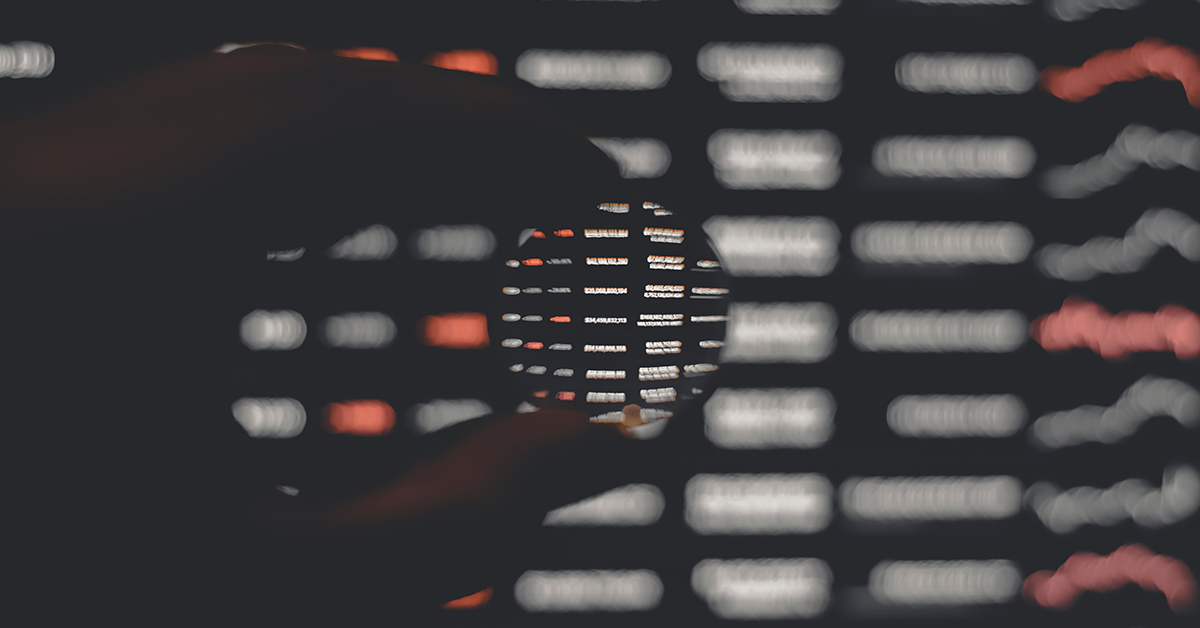 In today's technology-dependent world, there should never be a time when you say that you cannot do something because your software lacks functionality. Let us be real, we can order a pack of cookies, hand towels, and "try on" a pair of sunglasses without leaving the comfort of our couch. There are some very powerful software solutions out there, and when it comes to looking for a new one, you should have a list of criteria that needs to be met. If you are settling for less, you could be setting your team up for failure.
Client interactions, internal processes, and market intelligence, among others, are all elements that heavily impact your team. Properly managing them is crucial to your team's success. Using software such as Excel spreadsheets to manage finances or pipelines should not happen. It is too easily manipulated by internal and/or external members and once it is saved and shared with someone, the original file becomes out of date. There needs to be a living, secure repository of information that makes it easier for your team, not more difficult.
Core Elements to Look For
Software is not cheap. More functionality typically means a higher cost. However, if a cheaper solution checks off only three of your five must-have checkboxes, what happens with the other two elements your team needs? Does your team suffer the consequences or do you find another solution? If you opt for multiple platforms, they may not work together and it may end up costing more.
Think about a car that only holds enough gas to travel 60 miles. Sure you can get to where you want to go, but you severely inconvenience yourself by having to stop every 60 miles to fill up. The same mindset should be taken into account for your software.
There are five core elements to look for when implementing a new software platform:
Ease of use
Continual platform updates and scalability
Supports your decision-making processes
Meets your organization's needs
Provides enough value to justify the cost
Whether you are looking for accounting software or a solution to find and manage opportunities, it should meet these five core elements.
Ease of Use
How easy is the system to use? Is the software relatively easy for your team to adopt and start using or is extensive training required? One of the best ways to understand how easy a solution is to use is by getting a free trial and reading reviews. What are people saying about the solution you are looking at? How easy do they say it is to use? Is it helping them accomplish everything they thought it would? Albeit, some reviews have to be taken with a grain of salt. Think of those Yelp! reviews when someone gave a poor review because they had too few ice cubes in their drink!

Find out what their onboarding process looks like and how involved their support team is. Keep in mind that support is often baked into the cost of your software's price. So if you are paying for it, take advantage of it!
Your software should not be cumbersome, difficult to navigate, or require several steps to perform a simple task. You want and need something that is easy to use and helps your team accomplish its mission.
Continual Platform Updates and Scalability
There is a reason our phones and apps ask us to perform the latest update. Their software has improved and they are looking to enhance features, increase security, and increase overall speed. A long-winded way of saying they made improvements and want us to use them. Technology should never remain the same. New features should continually be rolled out to keep up with the latest trends, security measures, and benchmarks to improve the overall user experience and strengthen their position in the market.
When it comes to scalability, can the software grow as you do? Are there new integrations with other systems that can help improve your experience and make things more streamlined? Implementing a solution that stays up-to-date and grows alongside your business is often an overlooked element that can be extremely beneficial to your team.
Supports Your Decision-Making Processes
Every business has key decisions that need to be made. This calls for a heavy reliance on up-to-date data to make accurate and well-guided decisions. If your executive team requests information to move forward with a decision, there needs to be supporting evidence to back it up.
Not only does there need to be data to help make these key decisions, but it also needs to be digestible. When there is data overload, where do you turn? How can you make sense of all the data when you are staring at a screen full of information? There needs to be a way to quickly and easily filter out the noise to focus on what matters most to your business. If decision-makers are incapable of making important decisions or make the wrong decision based on bad data, your entire company suffers. If an existing solution does not help you answer or make critical decisions, it may be time to look for a new one.
Meets Your Organization's Needs
Every organization has different needs. But when it comes to information coming from different sources, where does it all end up? Is it all filtering into one knowledge repository or is it going into multiple locations?
Once it is in a sole location or multiple, are internal team members able to access that information when needed? If not, does someone need to share login credentials or does an admin need to provide them with access? When partnering with external organizations, are they able to gain access when needed or does a similar situation arise where they need access for a limited amount of time? And not only access but the ability to limit their capabilities to access certain information. More often than not, bottlenecks are formed here leading to frustration.
For certain teams, like marketing or support, customer relationships are at the forefront of their solution's core elements. They need to be able to quickly and effectively communicate with prospects and existing customers. Whichever system they opt to implement, it needs to support their team's goals while supporting their company's goals as well. If your goal is to have a centralized knowledge repository, the system you decide to move forward with should support that goal. If it still requires additional programs or features, your system could be holding your team back. A solution should help solve problems, not create more.
Value Justifies Cost
Most importantly, are you getting enough bang for your buck? Cost will always be a focal point of software. Even if one solution checks all of your boxes, it is not uncommon for companies to opt for the cheaper alternative even if there are fewer essential features. Rather than comparing the cost of solutions, consider the VALUE of the solution for your company. Will investing $7k a year on a solution yield a higher ROI than another solution that is cheaper but has fewer features?
If so, the answer should be clear. Go with the one that provides your team with the most value. If one solution for $7k accomplishes what two solutions in conjunction can do for 6k, is the time and effort of learning different systems and supporting them worth the $1k in savings? The answer is often no.
Cost should, and will always, be a major factor. If one solution costs $8k while another costs $10k but at their core, they are nearly identical, that savings differential is important. In marketing, if the same number of leads for $1k can be achieved by alternatively spending $3k, that decision is easy. Make sure the value of your solution justifies the cost.
If you come to find that some of your existing solutions do not meet this criterion, it could be hurting your team's growth. Your team has different needs than others, but you should be able to find a system that makes tasks simpler, saves you time, and helps you better accomplish missions.
At Federal Compass, our solution enables strategy, growth, and process for federal contractors and the federal market. In short, our solution helps you save time by cutting through the clutter to find key elements that directly impact your team's revenue. We couple this with pipeline and process management to help internal and external team members stay up-to-date at all times throughout the bidding process.
To learn more about our all-encompassing solution, fill out the form below!