Mastering the Art of Building Stronger Relationships in GovCon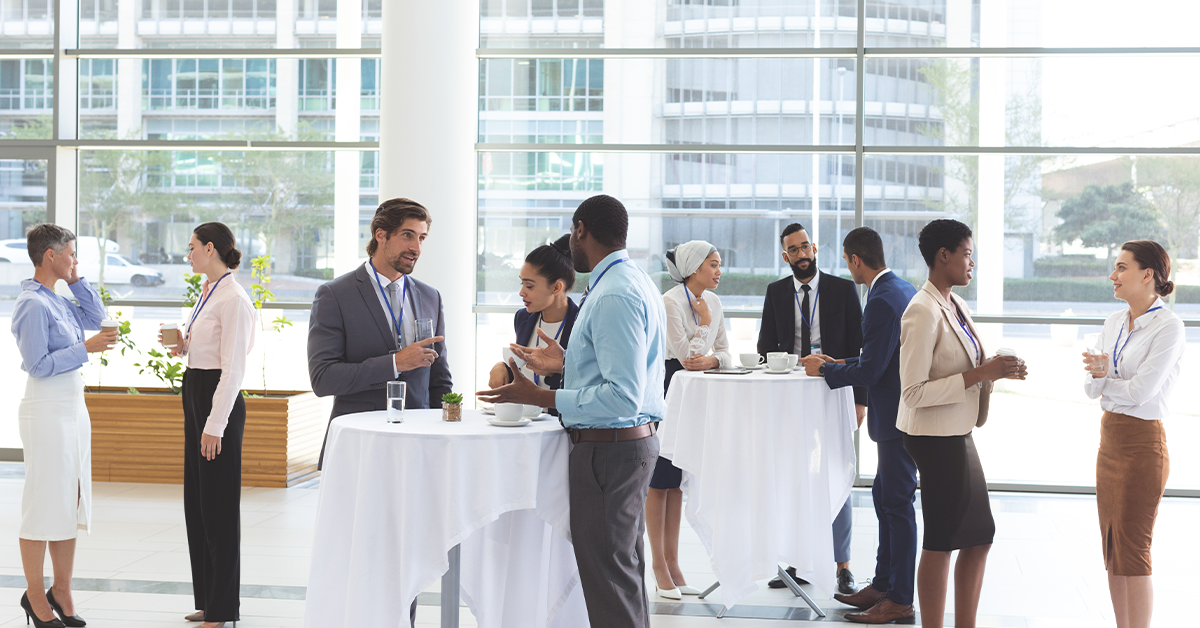 In the fast-paced and competitive world of government contracting, relationships are often considered the cornerstone of success. Building strong, lasting connections with government agencies, prime contractors, and fellow subcontractors can be the key to winning contracts and thriving in this challenging environment. However, over time, relationships often get taken for granted and become heavily tilted to one side.
Like most relationships, both parties find a middle ground to agree upon that is mutually beneficial. In GovCon, we all know it is a unique industry with its own set of rules, regulations, and players. These players traditionally include government agencies, prime contractors, and layers of subcontractors. To navigate this complex ecosystem successfully, it is vital to have a solid grasp of the industry's dynamics and the specific roles and nuances different entities play. For contractors who think they can go at it alone, the best of luck. Network, put yourself out there, and build your company's and your personal brand.
Understanding Business Relationships
A business relationship can be defined as the connection between stakeholders involved within the same business, such as employer-employee/manager relationships. Other common types of business relationships involve customers, vendors, sales prospects, customers, banks, service providers, and investors. And more often than not, a relationship exists between two individuals from opposite parties who bring their businesses together. It could be to partner, to grow each other's business, discuss what is going on in the industry/market, or just a friendly relationship to stay front of mind when the time is right.
In scenarios like this, it is imperative to understand who the key players and decision-makers are. Otherwise, the relationship may operate between two friends who work at different companies as neither one has enough say to drive business forward. This is not to say only network and befriend high-level individuals, but the friendly relationship you have with a CEO may differ greatly from a relationship you have with a sales representative.
Before reaching out to connect and attempt to build a relationship, there is extensive homework that must be conducted. Research who the decision-makers are, roles, responsibilities, company goals and missions, and their objectives. Most importantly, see if you can identify their existing relationships. If they have a strong relationship with one of your competitors, red flags should be waived and you should identify another suitor. Through trust, loyalty, and communication, the success rate of long-term relationships increases and strengthens the bond between both parties.

The Key Components of Building Relationships
Without networking and building partnerships, success in GovCon will be extremely difficult. Government contracting is built upon an ecosystem of partners, connections, and teaming arrangements. And it is more than having an extensive contact list of prime players. Do they know who you are if you call them? Would they respond to your email within a week? If you saw them at a gathering, would they reintroduce themselves as if this were their first time meeting you?
So many people want to sell themselves and/or their business to others and dictate the conversation. When in reality, they overlook the fact that it takes two to have a conversation. Actively listening to the other person and responding to what they say are core elements of effective communication. How many times have you had a conversation with someone at an event or on a call and they just pushed all of their information on you and you cannot even get out the words to say that it would be best to go your separate directions? It probably happened last week if I had to guess. Everyone wants to be heard but no one is willing to listen.
To go one step further, think about your LinkedIn connections and posts. In truth, LinkedIn for GovCon is an extremely powerful tool. If you are not on there, you need to be. Government officials, teaming partners, GovCon members, the list goes on, are all on there networking and building their brands. However, while it is powerful, it is also a detriment to certain individuals. Unfortunately, some cannot fathom sending a connection invite saying "Hey First Name, I see that you are with Company Name, we should connect!" The next message follows that by mentioning how you would benefit from their services or something of that nature. THAT IS NOT NETWORKING.
Create a strong, professional profile, connect with relevant individuals and organizations, and engage in a meaningful and purposeful way. You can have a presence without having a presence, if that makes sense. You do not need to post 10 times per day just because. Even if you post once per day that is fine, so long as it is meaningful. To be frank, nobody, and I mean nobody, cares that you are sharing a picture of the food you ate at a conference on LinkedIn. That is for Facebook, Twitter (I mean X), Instagram, or your personal photo album. Some things are better left in private.
Another way to network and build relationships is through industry events. Attend conferences to hear and learn from industry experts and meet people from different geographic locations. Join GovCon organizations like govmates, where you can connect with like-minded professionals and access valuable resources and networking opportunities.
Face-to-face interactions still reign supreme when compared to online networking opportunities like Zoom meetings and virtual happy hours. Although those are still beneficial, being in the room and feeling the energy and buzz is irreplaceable. This heightens the importance of being a good communicator. Whether it is an email, phone call, Zoom meeting, or face-to-face, being able to clearly and effectively communicate is essential.
Build Your Reputation and Stay Grounded
The key to building a successful network and strong relationships is by being genuine and staying true to yourself. All great communicators and networkers can smell out the phonies the minute they walk in the door. They are the loudest, most verbose, attention-seeking people and it is apparent. Be purposeful and mindful of your conversations, who you interact with, who you associate yourself with, and know that no matter where you are, even if you are there for work, your personal brand will always be associated with you. Build it up and build it strong. Deliver on your promises, consistently provide detailed information, take good notes, and most importantly, be reliable. Be someone people seek out for answers or information because you have them, you are organized, and you have a proven track record. Reliability is an intangible character that is invaluable, not only in GovCon, but in life.
Happy connecting and good luck!
This post was curated with the support of Meg O'Hara from govmates.