How to Enhance Your GovCon Capture Management Process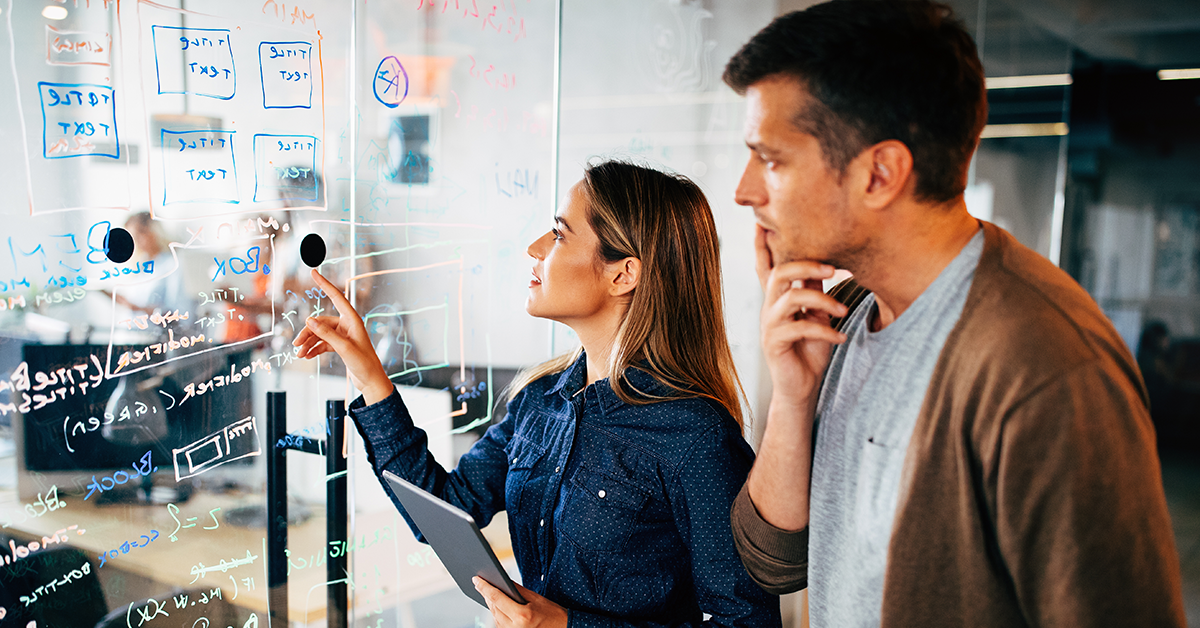 What is your capture management process? If you are like most government contractors, you identify opportunities, add them to your pipeline, put a strong bid together, and hope for the best. Not a bad process. Sometimes all you can do is hope for the best. While this process has worked for some, and maybe you, there are areas to vastly improve upon.
For smaller, less-established contractors, processes look relatively similar to one another due to budgetary and resource constraints. This leads to multiple people wearing multiple hats. The biggest problem...who wears which hat and what happens when they get too heavy?
Identifying opportunities is typically the business development (BD) person's job while the person or people putting the proposal together are the proposal managers. Easy to identify. Still, what happens in between is where many contractors struggle. The actual capture management process. Handing over data to another team that is accurate, up-to-date, relatable, and actionable, is often a struggle. Many teams use Post-Its, emails, or spreadsheets because they are cheap, relatively effective, and can work. While it would be easy to point out the issues with each of those methods, the goal is to help you improve your existing capture management process. 👍
Improving Your GovCon Capture Management Process
Capture management is regarded as one of the most valuable phases in a business's growth lifecycle. Note, growth is different than development. Finding opportunities, putting a bid together, and completing the work is the easy part. It is taking the opportunities, qualifying them, and understanding why they are in your pipeline not what is in your pipeline that begins to separate the successful from the unsuccessful.
Capture helps bridge the gap between your BD and proposal management teams, if you have separate teams, and requires a different scope than that of a BD and proposal manager. The capture process looks at opportunities with a 'why should we go after this opportunity?' rather than a 'the more we put in our pipeline, the more we should win, right?' view. The goal should be why not what is in the pipeline, and that encapsulates capture. Why does this opportunity help us and is it winnable? If so, we can move it along in the pipeline and provide the proposal team with the necessary information to put a bid together.
Fun fact: it can cost your team approximately $60,000 by fully pursuing an unwinnable opportunity
While not every team has or can afford a designated capture manager, it can still be beneficial to map out the different duties held by different people and teams. Gathering data and shipping it off to another team is less than ideal. You will have your teams feeling like this: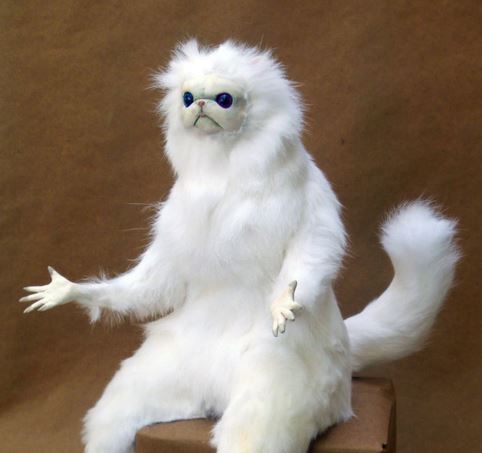 Areas to help improve your capture management process:
Overcoming challenges of limited resources
Get in front of the customer - often
Gaining more transparency and visibility into opportunities and data
Increasing accountability throughout your team
Creating a sound capture plan and adhering to it
Identifying your highest priority items
How to Overcome Hurdles With Limited Resources
Limited resources plague every business. Even the extremely large ones. The ones who find success are the ones who overcome these challenges by using what is available effectively and efficiently. In government contracting, there is data and information being published every second of every day. Literally. Smaller teams cannot dedicate their BD department, or a single individual, to stare at opportunities all day every day and quickly qualify them to pass over to the proposal team. More importantly, data NEVER comes from a single source. Teams need to check multiple sources for opportunities, work with teaming partners, check task orders, GWACs, and the like. Doing all of this quickly and effectively takes lots of time and resources.
SaaS tools help simplify these processes by compiling all of this data in one, centralized location. However, not every team can afford a system. Then again, can your team afford to not have this type of system since your team is already exhausting itself just doing one portion of this...not to mention using a tool that could have outdated information? Yes, that spreadsheet is outdated.
Increasing Visibility Into Opportunities and Data
If your team is using SAM, FPDS, or another free resource to identify opportunities...you are, unfortunately, already a step behind. To add to this, the opportunities you see are just that, opportunities. Systems, like Federal Compass, help you understand why are those opportunities right for your team. Otherwise, how do you know if you have the right past performance? Can you quickly identify if there are set-aside statuses you could or should be leveraging? All of this needs to be quickly identified. And again, if you are seeing opportunities on free sights, you are more than likely already behind the eight ball.
Data needs to support the opportunity added to your pipeline. Without supporting data, it could continue to move through your pipeline before being nixed at the last minute because it turns out to be unwinnable. Once opportunities are identified, pass as much information over to your capture team to ensure they have the right information to move forward or move on.
Systems like CaptureExec can do just this for you.
Your BD team needs to provide more than a list of opportunities for your team to look at. There needs to be a repeatable process, hopefully, automated, to understand who analyzes data and present it in a digestible and actionable manner.
Enhancing Accountability and Collaboration
Who on your team does what? Are the opportunities you identify the ones you should be pursuing? Is each team collaborating and working together or is that just an assumption? Who is reviewing everything and how often? A SaaS tool helps increase accountability and collaboration because everything is trackable and has a record. If a task was created weeks ago and remains uncompleted, but an individual says that is inaccurate, there is a level of accountability in place.
Accountability is not meant to catch people or prove them wrong. It is to ensure that each team is moving everything in the right direction. Opportunities are tracking in the right direction, teams are analyzing data in a timely manner, and proposals are submitted before the due date. Accountability is something that spans company-wide.
What Your Capture Plan Should Include
Excel, Post-its, whiteboards, and phone calls no longer cut it...then again, did it ever? Your capture process, among everything else, needs to be repeatable. Your capture plan needs to have guidelines put in place that team members can adhere to time and time again. What are the qualifiers for opportunities? Who holds them accountable? What data is needed to support an opportunity going forward or stalling out? How will that data be presented and when?
Before any changes are made or implemented, bring different departments and teams together to discuss and review. Nobody wants to come into work one day thinking it is business as usual only to be blindsided by new processes.
Identifying Your Team's Highest-Priority Items
Identify what matters most to your team. What are your team's goals for the next quarter, year, or five years? What will help you get to that goal? Most likely it is revenue, what kind? Are there contract vehicles you should be trying to gain access to through teaming or are there vehicles coming you should prepare for?
From top to bottom, your team should be aligned on what your goals are and where you want to be in the future. If your executive team is in the mindset of growing one industry but your product, BD, and capture teams are all focused on another area, there is a glaring problem that needs to be addressed.
A Competitive Edge for Your Entire Team
Managing data in a spreadsheet or similar platform is typically the ground floor for smaller teams' capture management process. This is because it is easy, fast, and the vast majority of people know how to read and edit one. However, the number one issue is that as soon as a spreadsheet is saved and shared with another internal or external member, it becomes outdated. You, the sender, no longer know what is on the spreadsheet and when or if you will get it back in a timely manner. More importantly, as more and more data is added to it, the sheet gets longer, and longer, and longer, making it nearly impossible to ensure its accuracy.
Using a tool like Federal Compass helps you simplify complex processes by keeping everything aligned and organized in one location. All of your opportunities, data, task orders, and vehicles, are located in the same place for your entire team, internal and external, to reference. Reminders and tasks for different team members also help ensure that time is no longer being wasted on lesser-qualified opportunities and is redirected toward finding other high-quality opportunities and data to support your BD and proposal team.
In addition, CaptureExec helps revitalize your capture process by taking data found by your BD team and either moving forward or not.
When it comes to your team having the right information and opportunities to support your competitive advantage, it helps when the data and opportunities you view are specific to your team. With Federal Compass and CaptureExec, we help enhance your team's internal processes to make work easier.